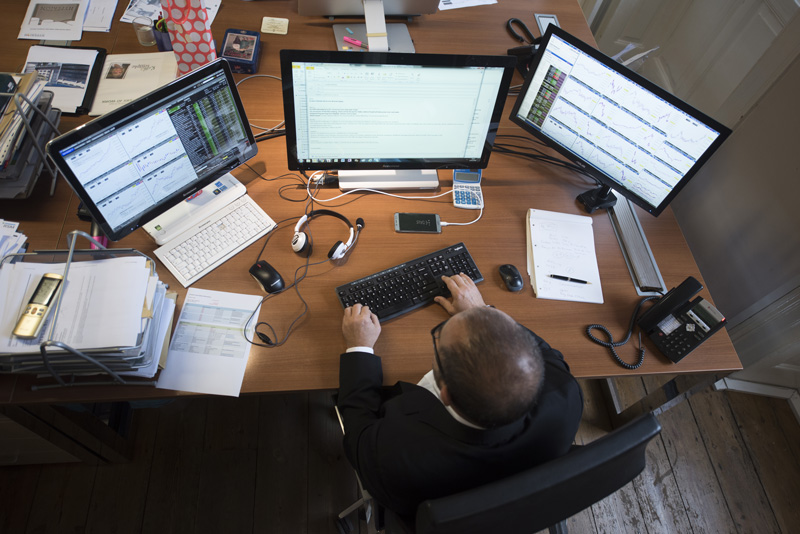 18 September 2019
Brief
Investors wait for the FED decision today. Only crude oil pulled back 5% after Saudies said it intends to restore full production by end of Sept.
Bonds seesaw around flat. We don't expect a dynamic market till the FED confirm the rate cut, but the one million minute will be Powell's speech.
Macro:
  Spain is headed for its 4th election in as many years as acting PM failed to muster support for a coalition.
US Industrial Production rebounded 0.6% in August, boosted by machinery (1%) and mining (1.4%), completely reversing last month's decline.
US National Association of Home Builders' monthly confidence index increased to 68, matching the highest reading in a year.
German ZEW indicator rose to -22.5 versus -37 expected.
Trump told reporters that China was buying US farm products in a Big league way, noting a deal could come before 2020 election.

Week ahead:
Wed:     EU Construction Output, EU CPI and PPI,  UK CPI and PPI, US Building Permissions, FED Interest Rates decision.
Thurs:    EU Current Account, UK Retail Sales, BoE Interest Rates decision, US Intial Jobless Claims, US Phily FED Manufacturing Index.
Fri:         EU Consumer Confidence.
Bonds:
FED's plans to spend as much as another USD 75B via repo operations to keep the rates from topping its target range: the spike (up 4% yesterday) points that the FED is planning to expand its balance sheet. Powell may offer his views today and he is expected to cut by 0.25%. Rising inflation poses a stop to low rate expectations.
Euro zone bond future market tracks UST recover but still in a technical downtrend: local focus on the potential for fiscal stimulus, with the Netherlands looking set to loosen its 2020 budget later today: the decision to relax fiscal discipline come a week after Draghi urged governments to spend more.
Italy BTP underperformed as former PM said he would break away from the rulling Democratic Party as he sought to set up a new centrit force in the country.
Credits:.
Corporate market remains strong on historical low rates: 21 high yield deals were priced last week totalling USD 13B, the busiest ever in 2 years.
Generali buying back 3 subordinated bonds.
Barclays Bank issues today a new perpetual bond at 6.875%

Equities:.
Not much changed yesterday and markets managed to ignore bad news and slightly recover and now face solid resistances.
Currencies:.
Expected lower rates affects the USD which keeps the EUR 1.1050 and GBP 1.2470
GBP consolidates at high levels on the lack of news from the Brexit front.
Commodities:.
Saudi Arabia has sa strong incentive to get production rapidly back to normal, as it not only cut foreign earnings, but also affect the expected price of the future ICO of Aramco. Saudies announced that they are close to resume 70% of the lost production and triggered a 6% fall of oil future price to USD 58.5
Gold investors have gone into wait-and-see mode at USD 1,500-ish ahead of the priced-in rate reduction. As some kind of advanced indicator, Silver lost 0.7% today.
Best