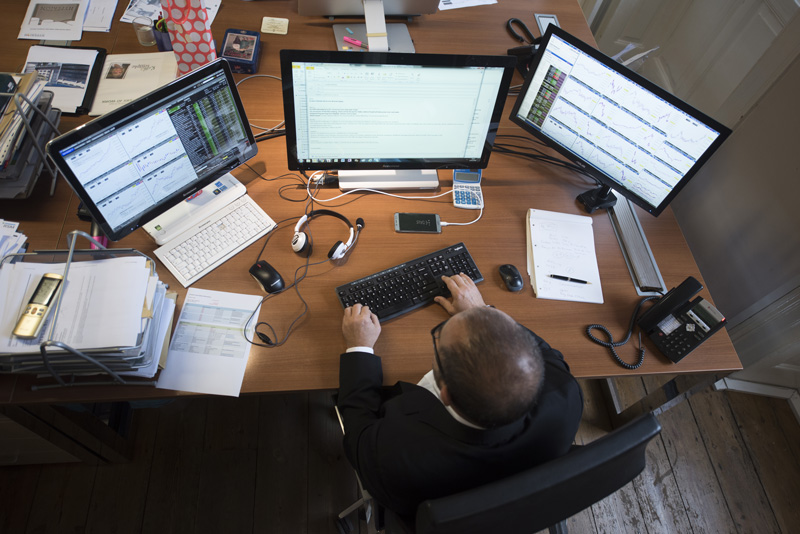 13 November 2019
Brief
Trump's comments yesterday at the Economic Club in New York went beyond China and railed against the EU too for their unfair trade practices while attacking the FED again: the speech softened equity market gains and put in pause other asset classes, including the USD and Gold..
Macro
  Trump said a significant phase-one trade pact with China could come soon but warned that he will substantially raise tariffs if no deal is done. He is due to rule today on whether to put import duties on European cars.
Hong Kong security chief warned of unthinkable consequences as the city braced for another afternoon of protests: the government remains confident of its ability to contain the chaos: local stocks lost 2% in the session.
Euro Industrial Production output probably fell 0.2% in Sept reading, damping any good generated by August's 0.4% expansion.
UK labour market shows good annual progress, with employment up 0.5%.
Agenda
Wed:     EU Industrial Production, UK CPI and PPI, US CPI, US Federal Budget Balance.
Thurs:    EU GDP, EU Employment Change, UK Retail Sales, US PPI,
Fri:         EU CPI, US Retail Sales, US Industrial Production.
Bonds
Trump renews his FED assault, saying it is hurting the US economy by eschewing negative interest rates. It had the effect of limiting the fall of debt prices, and seems that investors are doubting what is the message behind.
From the market, momentum-chasing funds and option hedging put the UST over the edge: unwinding of long positions by Commodity Trading Advisors and hedging on mortgage portfolios send yields near 2%: if this level is reached, now is at 1.9%, an even bigger sell-off will be triggered.
The Bund future benefits from disappointing macro data in the EU, but the trend is still to the downside.
Credits
Illiad launches as EUR 1.4B tender offer  financed with a capital increase.
Leonardo launches a tender offer for its 2039 and 2040 bonds at prices of 125.25% and 115.25%.
Casino buys back EUR 784M in senior unsecured bonds maturing in 2020,2021 and 2022.
Rolls's Fitch rating downgraded from A- to BBB+.
Nissan issues a profit warning.
La Banque Postale issues a new BB bond at 4.25%, callable from year 7.
The new Heathrow 4.125% is traded at 101%
Emergings:
South Korea investors are buying tens of billions into unconventional assets abroad, hunting for yields and raising risks of losses. These assets are real estate, private equity, debt and hedge funds. Some signs of trouble are already emerging: Lime Asset Management, the largest local hedge fund had frozen USD 710M in withdrawals.
Egypt is issuing a new bond in USD at 4 years at 5%, 12 years at 7.5% and 40 years at 8.6%. Rating will be B.
Equities
This class is struggling to add to any more gains and find resistances, developed in the last few sessions. An important major source of liquidy for stocks, the buybacks, started to fail.

Currencies
The USD rose testing its 100 MA level, with most earnings out of the way and central banks on hold, traders focus turned to comments made by president Trump.
The New Zealand kiwi jumped after the central bank unexpectedly left rates unchanged.
The Chilean peso posted its biggest decline since 2011 as protesters attempted to ratchedd up the pressure with a national strike.
Commodities
Oil's demand will hit a plateau at 2030, the IEA predicts: while the current fgrowth rate of 1 million barrels a day will hold just for the next 5 years, and will decrease since then. The warning comes at a particularly dedicate moment for Saudi Arabia, which is selling a stake in it state-run oil company.
Gold seems to have found a support at the 1,460 level, but is just a technical consideration. No fundamentals justifiy a rise in the price right now.
Best