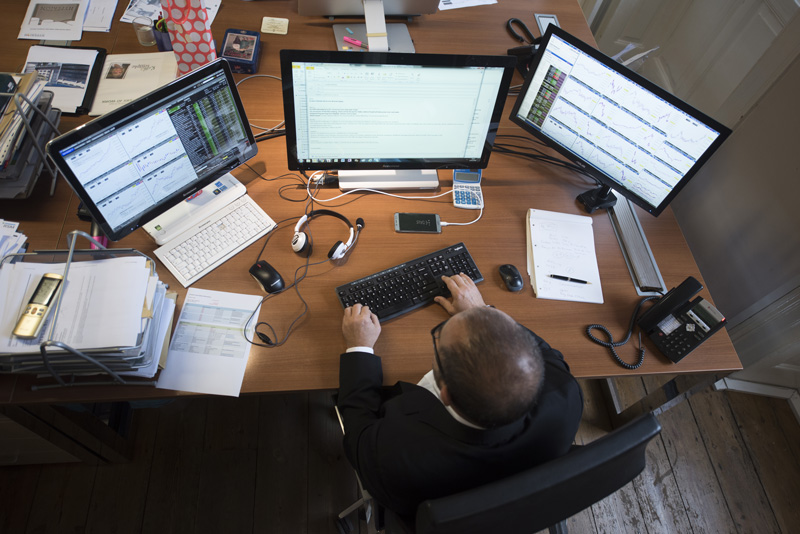 4 December 2019
Brief
The fact that Trump has not a deadline to conclude a trade deal with China add fuel to the fire of equities, and prolong the profit taking. Bonds manage to benefit from the new mood and recover in price. The USD also fall while gold recovers approaching the 1,500 mark.
Macro
Trump says that he might want to hold off on any China-US trade deal until after Nov 2020 election.
Democrats published overnight their draft on impeachment which they hope to vote by year end.
Spain's services sector grew faster in November as domestic demand picked up with confidence about the future at 4 month high, despite (or because) the absence of government.
China capex growth hits 3 years low as weak economy, tight credit and prolonged trade war drags.
Agenda
Wed:     EUR, UK and US Services PMIs, US ISM Non-Manufacturing PMI.
Thurs:    EU GDP, EU Employment Change, EU Retail Sales, US Factory Orders.
Fri:         UK Halifax House Price Index, US Unemployment Tate, US Michigan Consumer Expectations and Current Conditions.

Bonds
Uncertainty manages to benefit safer assets, ie treasuries: papers rise across the board in all maturities and regions. This move often contrasts with currency valuations: the EUR rose as it does the Bund, and the GBP moves up in tandem with the Gilt. One of those will end by falling, but for the moment the flight to quality can maintain this discrepancy alive for some additional sessions.
Australia joins the mood as the central bank accepts that they could run a QE, something they always said it was no need in the country and after having cut rates 3 times since June.
Credits
A report shows that European issuers may have already reached to secure super-low borrowing costs ahead of risks such as Brexit, so there are doubts about a so booming new issue market in 2020.
Larry Page steps down as CEO of Alphabet.
Generali in talks to buy MetLife euro assets for EUR 2 billion.

Equities
Equities drops for a 3rd day as Trump hints a trade deal delay.
Currencies
If the USD manages to break the EUR 1.1090 mark it will open the door to further weakness. It trades today at 1.1085. Uncertaintly triggered by Trump's comments, the impeachment process and equity sales trigger currency weakness.
The GBP benefits from election promises: Johnson denied any intention to privatize NAS while Trump was visiting London. The USD 1.30 was broken and the GBP is priced today at USD 1.3060 and EUR 0.8489.

Commodities
Iraq insists oil production cuts should be deeper, reducing supply a further 400 billion per day,beyond the exisiting 1.2 million reduction, also stating Saudi also supports the move. The future price continues being volatile, coming from 56.25 to 55.45 to end back at 56.50.
Gold continues recovering on global uncertainty and approaches the important USD 1,500 mark.
Best