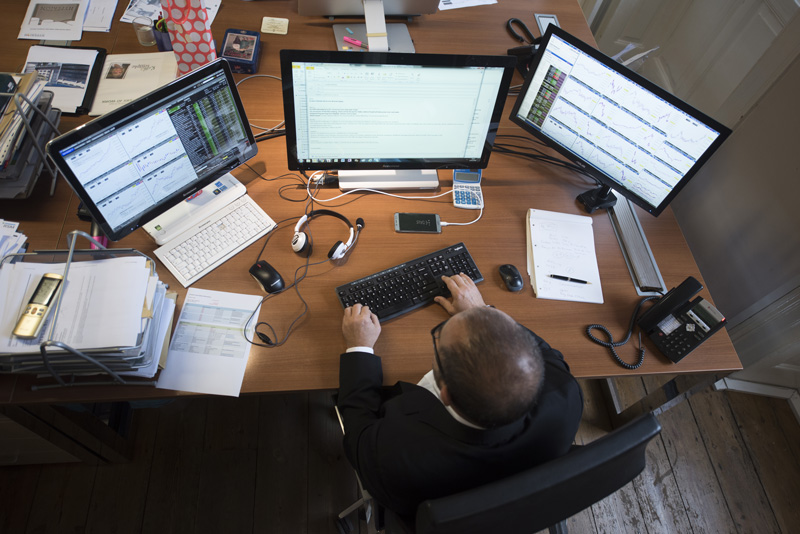 28 February 2020
Brief
Flight to safety continues with equities printing new lows. Pandemic fears lift rate-cut bets pricing a 96% of a FED cut next month and affect all commodities, including gold which is amazingly correlated with equities and also lost ground.

Agenda
Fri:         US Personal Spending, Chicago PMI, Michigan Consumer Sentiment.

Bonds
Central bankers are not concerned: FED confirm is would be "premature to act" and ECB's Guindos does not see virus "especially relevant". I assume they are trying to calm down but does not seems to be the right way and shows the discrepancy between them and the market, which priced a March FED cut at 96% and an ECB cut in July at 80%!
This trend was supported by news that number of Americans applying for unemployment rose more than expected this week.
Japan considers a huge spending package of 1% of GDP and Germany stated open to some stimulus, as tax cuts.
Some technical analysts point to an exhaustion in the treasury market, so they believe that sovies will give up by mid of next week and start recommending take profits. UST 10 years is at 1.19%
Credits:
European banks warn about how the coronavirus will affect progress toward return targets. Perpetuls fall in price.
Emergings:
Less virus cases in China moves the uncertainty driver to US. Indeed, emerging market bonds are in panic mood, and China has seen the worst weekly selloff of USD bonds in more than 5 years.

Equities
This class closed at lows of the day entering officially into correction territory.
Currencies
UK Consumer Confidence reports at 18 month high, as households return to buy post Tory election. Indeed, virus and tough negotiations concerns, plus comments that the new finance minister may not increase spending as expected cap the recovery of the GBP which remains at USD 1.250-ish.
The USD fell as yields plumb new lows, lifting the EUR to 1.1015.
Commodities
This class was punished across the board as investors took firth at the coronavirus crisis, with energy, metals and agricultural driven lower, but even precious metals were hit.
OPEC will meet next week and is expected that they will agree on production cuts to support prices.
Best