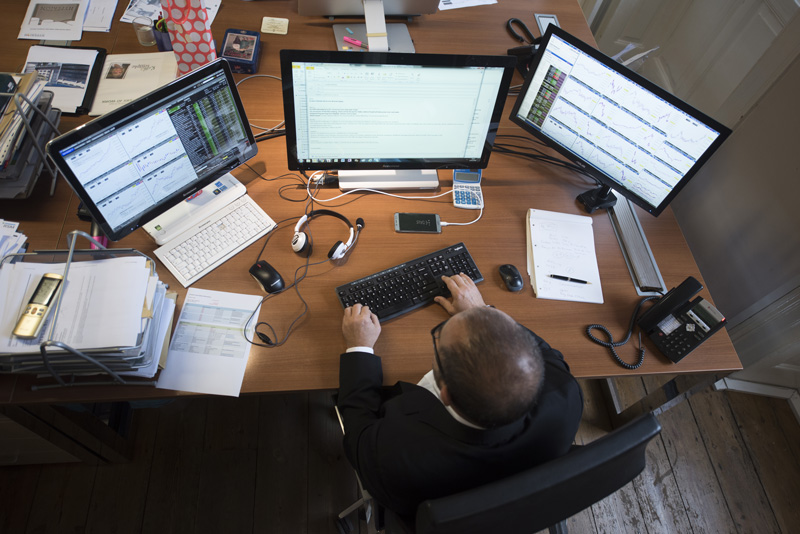 1 April 2020
Brief
Equities back to lumpy water and earnings' estimates starting to collapse while bonds bid across the curve.
Crude falls on high inventories and Gold found support at USD 1,600.
Companies continue announcing dividend cuts, putting credits in the spotlight, mainly financials.

Agenda
Wed:     EU Manufacturing PMI, EU Unemployment, US ISM.
Thurs:    EU PPI, UK HPI, US Jobless Claims, US Factory Orders.
Fri:         EU PMI, UK PMI, US Unemployment
Bonds
Bright spot in Italy where growth in cases fallen to 2 weeks low. The Italian BTP future price falls while other European sovies, as the German Bund and the French OAT resume uptrends.
Japan's Abe announces an 11.5% fiscal spending package after manufacturing confidence posted a -8. Japanese bonds unmoved.
US's FED expects that unemployment could, temporarily, reach 10%, with some members considering even 30%.Trump ordered delaying collection of tariffs for 3 months, but it does not apply on Chinese goods or metals, as he says: "China is paying us". The UST climbed on expected two painful weeks ahead.
Credits:
Global companies are worrying about a collapse in revenue so they need to borrow more to pay for operational expenses, triggering spreads on high grade bonds jumps 1.8% in the quarter, the most ever seen going back to 1989.
German state implores companies not to pay out capital.
Barclays, Santander UK, Standard Chartered and HSBC suspended dividend payments. Coupons at risk.
AirBnB is about to crash the US housing market as thousands of super-hosts who bought up to 30 properties with mortgages in risk of default, as the stop of travelling produce no rental income to pay the loans.
Emergings
China's Caixin confirm the bounce in state figures ref PMI, at 50.1 versus 45 forecasted.

Equities
Indices falls after US market posts worst first quarter on record. Volatility hits 50 again as the selloff speeds up into the Asian close. Saw traders selling indices versus buying single stocks.
Earnings' estimates lost USD 49B to 319B.

Currencies
The USD consolidates at EUR 1.095 and GBP 1.235 with any clear recovery capped by the weight of the FED's measures designed to ensure sufficient liquidity.
Riskiest currencies suffer in benefit of the CHF.

Commodities
Crude inventories showed a huge build of 10.5M versus 4M expected, pushing future prices band to USD 24, despite the offer of Trump to act as interlocutor between the Russians and the Saudis. Read that Moscow is worried Washington and Riyadh might reach a deal at its expense.
The Gold found support at USD 1,600-ish (now at 1,594) as the Chinese gold market has frozen, torpedoing demand at a time when investors elsewhere are clamoring for the safety of bullion. China is the biggest buyer of gold bars and coins, but the shutdown to contain the virus has emptied malls.
Best regards1