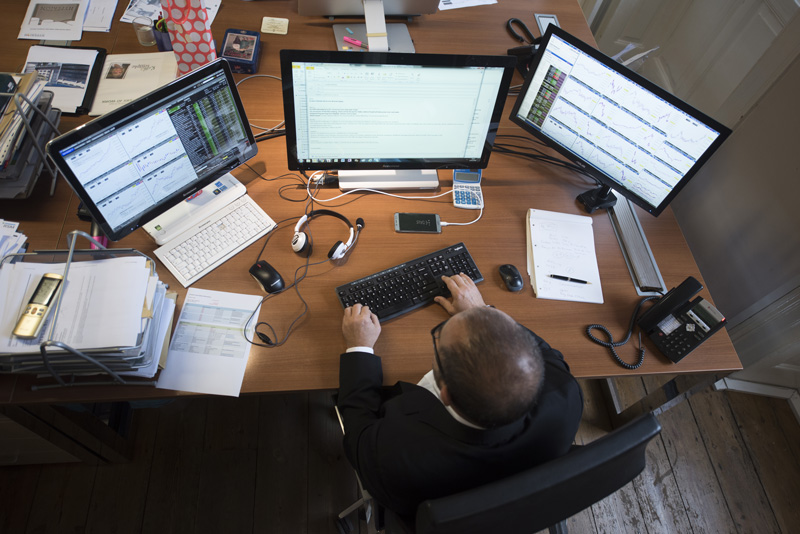 26 May 2020
Brief
US and China kept tensions on the boil, ignored by equities which rallied amid signs of economies reopening. European bonds fall in price but the UST remain stable at ultra low yields, which push the USD down.
Crude recovers as producers' cut works.
Agenda
Tues:     ECB's Lane speaks, US House Price index, US New Home Sales.
Wed:     ECB's Lagarde speaks, FOMC's Bullard speaks, US Beige Book.
Thurs:    EU Business and Consumer Survey, UK GfK Consumer Confidence, US Core Durable Goods Orders, US GDP, US Initial Jobless Claims
Fri:         EU CPI, UK HPI, US Michigan Consumer Expectations and Sentiment.
Bonds
French's ECB member claim for a greater and more aggressive PEPP: some read that the central bank prefer to increases QE more than negative rates. Italian BTP rises while the Bund future falls strong on equity strength.
German Consumer Confidence remains horrible but improves from to -18.9.
The UST future consolidates at historical high price showing no sign of weakness, justifying a weaker USD as rates remain ultra low.
Credits:
Latam Airlines, Latin America largest air carrier, files for Chapter 11.
Germany agreed on a EUR 9B bailout to Lufthansa in exchange of 20%. The plan requires EU approval and will certainty be challenged by Ryanair.
Hertz filed for bankruptcy: expectations that bond holders will be propose an exchange for equities.
Emergings:
China responds to protests over security law with promise Hong Kong will retain independent judiciary but it fails to fanning the flames. They also pushed back against the blacklisting of 33 of its firms by the US describing the action as interference in Chinese internal affairs and urge to withdraw the measure.

Equities
The class trades at the upper end of its trading channel, with no evident signs of exhaustion, so it is poised to break through actual resistances at 3,000 for the Eurostoxx and the S&P.

Currencies
The USD weakens to EUR 1.093 and GBP 1.226 on low rates price in the bond market: Gilt and Bund futures rise, pointing to higher rates, while the UST remain high, confirming investors believe rates will remain historically low.
The Bitcoin reaches a followed support at USD 8,800 and rebounds to 8,975. The fall was leaded by a massive inflow of coins into the exchanges from the miners, which were selling the fees they generated in form of Bitcoin. USD 22M worth was deposited to exchanges just on May 24th.

Commodities
Crude future recovers 2%, back to USD 34.5 and close to pre-crisis level, boosted by faith that producers will to stick to commitments to cur supply even when demand picks up. Russia reports its output had dropped to its target of 8.5 million bpd for May and US firm Baker Huge showed the rig count hits a record low of 318.
Gold's price supported at USD 1,730 on China-US tensions and Hong Kong issue but capped by easing of lockdown restrictions. If tension further escalates, the metal will move higher in price.
Best regards