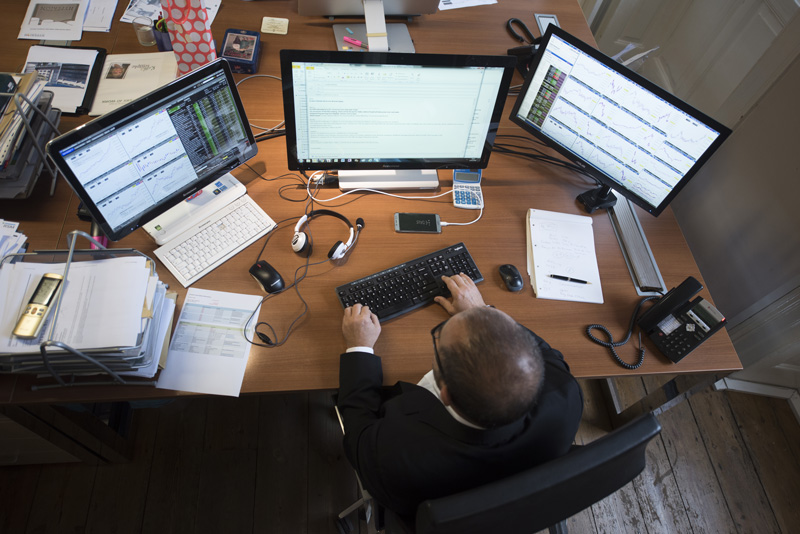 19 Oct 2020
Brief
Stimulus hopes back and China GDP up support risk but with a clear lack of conviction. All classes, including currencies, lack of direction, rapidly recovering what it lost in Asia trading time. Central bankers in roadshow this week. Focus on messages.
Agenda
Mon:     ECB's Lagarde, UK's Cunliffe and FED's Powell speak.
Tues:     EU Current Account, UK House Price Index, US Building Permits.
Wed:     UK CPI and PPI, US Mortgage Market Index.
Thurs:   EU Consumer Confidence, UK Retail Sales, US Initial Jobless Claims, US Leading Index.
Fri:          EU Manufacturing PMI, UK Retail Sales, US PMI

Bonds
New restrictions being rolled out across the EU will add uncertainty, ECB's Lagarde warned (not a genius). While some members of the bank are willing to keep stimulus, other do not see reason to add to it…the Bund future remains stable with a clear bias to continue recovering.
US Pelosi set a Tuesday deadline to agree on the stimulus plan that could be passed before Nov 3rd elections. US traders refuse to believe yet and the UST future price unmoved.
Credits
French retailer Auchan sells its Chinese subsidiary Sun Art to Alibaba form EUR 3B
Emergings
China grows 4.9% in the 3rd quarter, missing forecast but accelerating from 3.2% in the previous quarter, while retail sales rose 3.3% last week. The country regained all the ground it lost in the first half of the year.

Equities
Recovery continues going on with main indices recovering looses from the heavy sell a day before. Supports work. Now checking resistances.

Currencies
British officials seems ready to water down Johnson's lawbr3eaking Brexit legislation to revive failing trade talks with the EU: the bill goes to Lords today. GBP takes it well and gains 0.8%, but if there is no substantial progress before early Nov it could lost 5% (RBC).
The USD resumes downtrend from EUR 1.17 to 1.174 in early morning trade

Commodities
The IMF called for a new Brenton Woods moment while commodity prices to GDP ratio reach a 60 years low
Gold and Silver benefit from a weakening USD and recover in half a hour what it lost in early trading, pointing up again.
Best regards