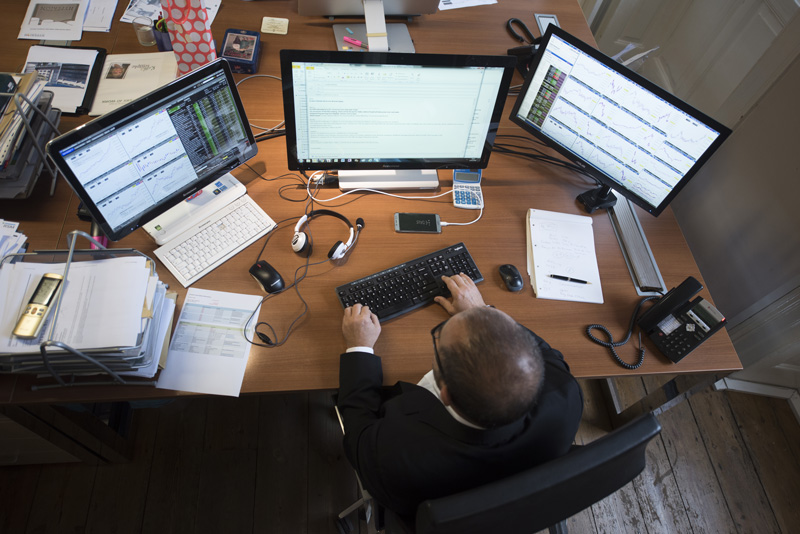 13 June 2019
Brief
It seems there is a shift in momentum after a rally last week set off by FED's signal of lower rates if the trade war with China crimp growths. Investors are worried that the dispute will drag on much longer than expected some days ago. Equities remain undecided while bonds resume its uptrends, despite no rate cut is expected from the FED this month.
GBP volatile on Brexit doubts.
Macro:
  US Core CP, excluding energy and food costs, rose 2%, below 2.1% forecasted.
Japan's machinery orders showed unexpected strength in April at 5.2%, offering another indication that capital spending plans are holding up.

Week ahead:
Wed:     ECB Draghi speaks, US CPI, US Federal Budget Balance.
Thurs:    EU Industrial Production
Fri:         US Core Retail Sales, US Industrial Production, US Michigan Consumer.
Bonds:
The closely watched measure of US inflation trailed forecasts in May, reinforcing the case for the FED to cut rates. FED Rate Monitor Tool (invedsting.com) value that rates will be unchanged at 19 June meeting and gives 83% chance of a cut in July.
Sovies resume its uptrends on global risk-off mood.
Japanese super-long yields fallen to levels not seen in 3 years: 20 years is at 0.22% and the 30 years at 0.32%.
Credits:
The ECB vetoes the ThyssenKrupp and Tata Steel merger, as it would reduce competition.
French Touax (perp bond yielding 7.9%) obtained a bank loan to be used to restructure the debt. The bond is priced at 95% but today can be called at par.
Spanish banks are considering charging corporate clients for deposits after the ECB signalled rates will be low for long.
LafargeHolcim to redeem USD 600M bond with coupon of 7.125% and maturity in 2036 at a price of 125.5%.
Emergings:.
Brazil, Mexico and Philippines longer term rates have fallen below their short term, creating inverted yield curves that are ofter taken as a harbinger of recession.
Turkey's yield curve has long been invested as traders dealt with a fluid political backdrop, high inflation and geopolitical tensions.
Equities:
This asset didn't move yesterday, only tech and energy dropped.

Currencies:
The GBP rallied on news the Labour party would table a motion potentially leading to a Parlament block to any no deal Brexit outcome, but as voting commenced, the traders, anticipating the outcome, sold the GBP which came from USD 1.273 to 1.268. The motion failed 298 to 308 with 8 Labour's members voting against. Weaker GBP implies a higher no-deal Brexit probability.
The USD gained on Trump comments about an artificially devaluated EUR and reaches 1.128 and despite low inflation that points to lower rates in the US.
Commodities:
Oil's price went from USD 51.25 to 53 aat today's opening as investors consider that air conditioners are switched on and the driving season begins, despite inventories rose on actual sluggish demand.
Gold is back to 1,335, looking ahead for the next week FED meeting. China central bank is bulking up reserves.
Best