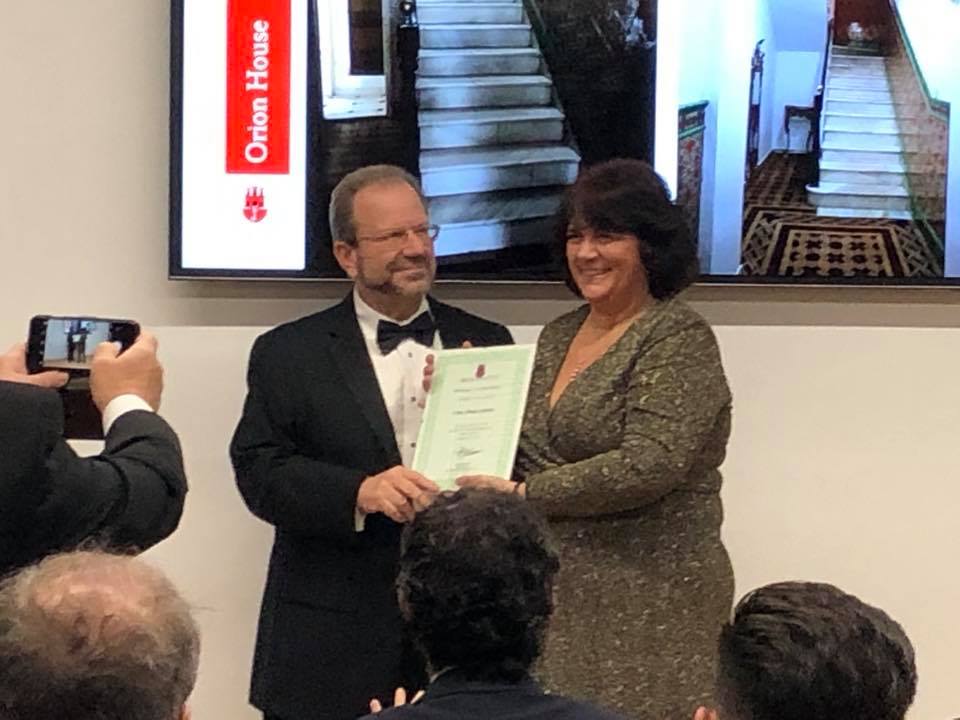 Just Real Estate is honoured to have received the Special Commendation Award from the Gibraltar Heritage Trust for the Orion House project.
In a ceremony held at the University of Gibraltar, presided by the Governor of Gibraltar, Lieutenant General Edward Davis,  Mercedes Scanlon and the team gratefully accepted the framed certificate from Minister John Cortes on behalf of the firm.
The award was given in recognition of the considerate and respectful redevelopment of Orion House, a single residential property into four self-contained apartments.   Just Real Estate, Hyperion Group of Companies and Our Town Ltd are proud to help in preserving the heritage of Gibraltar and will continue their work in doing so.