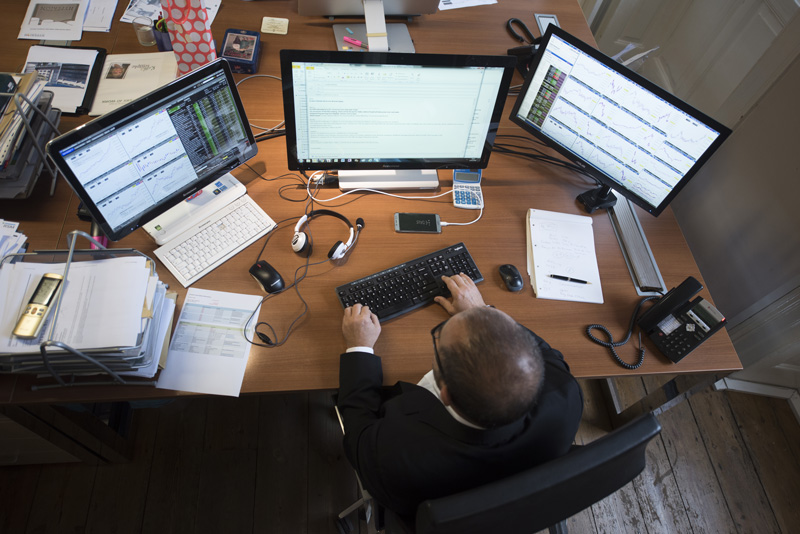 16 August 2019
Brief.
Calm returns to markets on offers from China to reach an agreement with US and better than expected retail sales in the US, plus recovering inflation in the UK. Indeed stocks stabilizes near supports and yields continue recovering to record highs.

Macro:
Walmart beat 2nd quarter estimates, raising concerns about waning consumer demand, and then questioning the next FED's cut.
US Retail Sales also surpassed expectations.
China vowed it would counter the last round of tariffs on Chinese imports and called on the US to meet it halfway.

Week ahead:
Fri:         EU Trade Balance, US Building Permits, US Housing Starts.
Bonds:
The recession alarm bell ringing in US bond markets sent investors rushing once more to haven assets, pushing the world's stockpile of negative-yielding bonds to a record, closed to USD 16T.
Escalating US-China trade war, political tensions in Italy, Hong Kong and Argentina and disappointing economic data from China and Germany fuelled demand and some strategist do not discard the UST's yield could go negative too, remembering that Alan Greenspan said it would not be that big of a deal.
Credits:
GE lost 11% of its value at the stock exchange on the heels of a report accusing it of hiding USD 38B in potential losses and claiming its cash situation far worse than disclosed.
Oil shale bankruptcies are surging and on track to eclipse last year's casualties as stagnant crude prices and a glut of natural gas soured investors on the sector and shut off access to capital markets: 36 drillers this year filed for bankruptcy.
Emergins:
China's second biggest bond defaulter, Wintime Energy Co., just lost a promising strategic investor, clouding the distressed coal mine's debt workout efforts. It first missed payment on a local bond in July 2018, triggering cross defaults on over 10 notes. Huachen Energy Co.'s USD bond due 2020 sank to 57.7% on the news.
Argentina's president Macri stunning rout in primary elections led to fears of another sovereign default, but even with the peso down over 20% since Friday, it seems that traders have yet to unload, as central bank accounts for a third of spot-market volume.

Equities:
Another session of renewed downside pressure with main indices, but the German DAX, still above its supports.
Currencies:
The USD strengthens from EUR 1.1150 to 1.1085 on fading expectations of lower rates on the back of recovering retail sales, which at the end consumers represent 70% of GDP.
Commodities:
Oil: US is gravely disappointed with the UK after a Gibraltar court allowed the release of the Iranian tanker suspected of hauling oil to Syria, and threatened sanctions against ports, banks and anyone else doing business with the ship or its crew. Oil price swings, gaining 1% this morning after lost 1.4% on Thursday.
Gold trades at 6 year high as is likely to advance further on central bank purchases (China, Russia and Poland) and demand from ETFs, ehich holdings in gold are near the highest level since 2013. Goldman targets it at USD 1,600.
China put a large order of Brazilian soybeans as it increasingly turns to Brazil to fill a supply gap after halting purchases from the US: indeed Brazil has not been able to meet China's demand even to cover October's needs. Adding to supply woes is Argentina, where farmers are wigholding soy harvest to hedge against a depreciation in the currency.
THIS REPORT WILL RESUME ON AUGUST 28.
Best